Pick up Stranded Skiers
On April 13, a group of Belgium skiers called the Barneo camp to be picked up about 15 miles from the pole. The Russians took us with them to pick up the skiers and then go on to the pole. After picking up the skiers, continued to the North Pole, but could not land since the ice had broken up and would not hold the weight of the helicopter. This was a big disappointment for everyone.
Packing up the Skier's equipment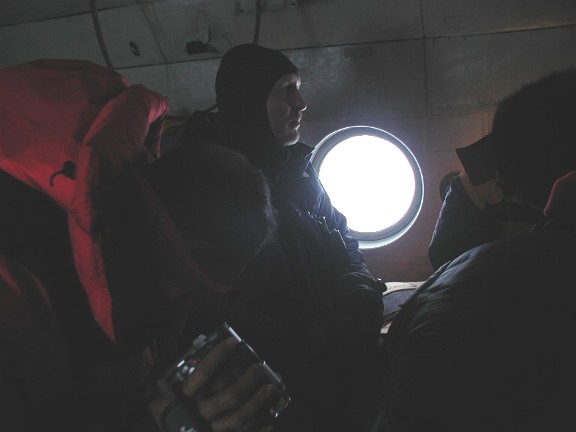 Van waiting to reach the pole
Richard and the Russian leaders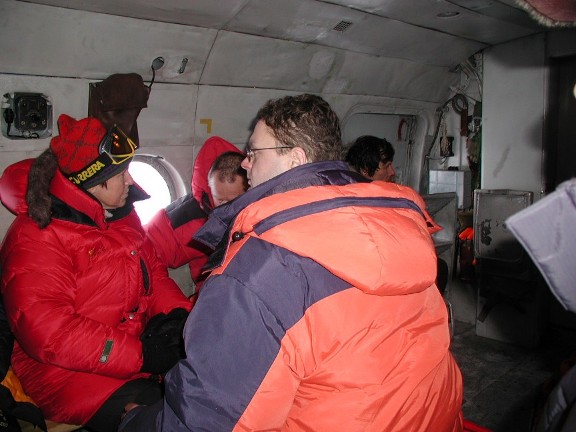 Russian and Swiss skiers that did decided not to "Ski the last degree"
North Pole with no solid ice on which to land
Return to Longyearbyen